After carefully reading the page descriptions, chose a destination from the links below....
Arthur's Restaurant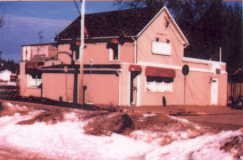 Description:
This Restaurant is a lovely dining experience.If you
are in Penetanguishene, ON and want to enjoy a quite,
elegant night out for dinner, select the appropriate link below,
and check out the delicious menus at reasonable prices!
This is a GREAT dining experience!!!
Choose a Link From the List Below:
Check out my Message Board!!!
And don't be afraid to leave a message!




Don't Forget to Sign My Guestbook!!
View My Guestbook!
Hosted By HostedScripts.com


You are visitor Number: